Single HPV test 'predicts cancer risk for up to 18 years'
30. 07. 2012 | Cancer Research UK
---
Testing women's smear test samples for the human papillomavirus (HPV) can predict who will develop early signs of cervical cancer up to 18 years later, US researchers have found [1].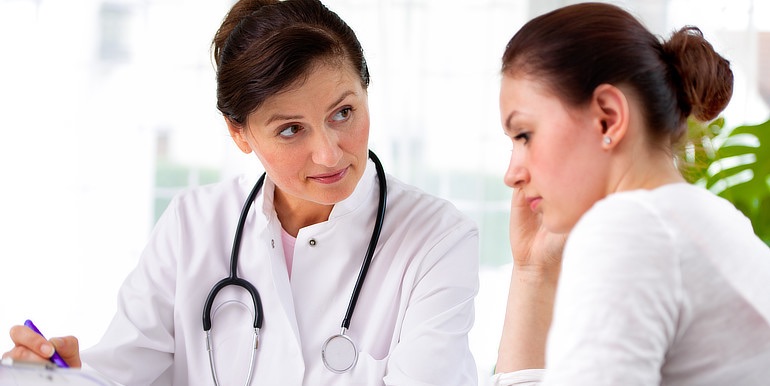 Image credit: depositphotos.com
The results show the long-term benefits of first-line testing for HPV, compared with the current cytology test, which looks for abnormal cells.
Senior author of the study, Dr Philip E Castle, of the American Society for Clinical Pathology, said: "While we knew that testing for high-risk HPV can predict cervical cancer risk for a few years, it's remarkable that this predictive effect lasts for almost two decades.
"Our findings strongly reinforce the value of HPV testing as a routine part of care."
Commenting on the research, Jessica Harris, health information manager at Cancer Research UK, said: "This study adds to the evidence showing that HPV testing is likely to be more effective for cervical screening than cytology.
"It shows that the risk of developing cervical cancer after a negative HPV test remains low, even after several years, which would give added reassurance to women with a negative result and could help determine how often women should be screened."
She pointed out that HPV testing has already been added to the national cervical screening programme as a secondary test to help reduce unnecessary and invasive repeat tests.
"The screening programme has committed to running a pilot of HPV testing as the main cervical screening test and we eagerly await the results," she added.
It has long been known that the HPV virus is necessary for women to develop cervical cancer. But the infection is common, especially in younger women, and often clears up of its own accord.
As a result, only a small proportion of infected women go on to develop signs of the disease.
"It takes on average five to 10 years for an HPV infection to persist and progress to cervical precancer, and 20 to 25 years to go from an HPV infection to invasive cancer," said Dr Castle.
"This means that women who test HPV-negative are very unlikely to develop cervical precancer or cancer before their next screening appointment."
More than 19,000 women who were receiving routine screening took part in the study, which ran for 18 years.
Among study participants older than 30 years, 8.7 percent initially tested HPV-positive and 4.3 per cent had an abnormal cytology result at initial testing.
More cases of precancerous changes, and of cervical cancer, occurred after a baseline HPV-positive result versus abnormal cytology over the study period (112 versus 65).
Furthermore, HPV-positive women were more likely to have precancerous changes after 10 to 18 years than HPV-negative women, regardless of the result of their initial cytology test.
The study indicated that lengthening the time between screening from three years to five years did not increase the risk of cancer and precancer of the cervix.
Dr Castle said: "Adding HPV testing to cervical screening has two benefits for patients - it increases cervical precancer and cancer detection, and it can also extend the length of time between screenings safely."
He noted that more reliable screening which was carried out less often can help cut any harms relating to unnecessary diagnostic treatments and tests.
Dr Maurie Markman, from the American Society of Clinical Oncology, also welcomed the research. "This is an excellent and important study," he said.
"While we will need more research than this study alone to change the standard-of-care for cervical cancer screening, the data provide very solid support for a strategy of baseline HPV testing to help define an individual woman's subsequent screening strategy."
Reference
Castle PE, Glass AG, et al. Clinical human papillomavirus detection forecasts cervical cancer risk in women over 18 years of follow-up. Journal of Clinical Oncology 2012. doi: 10.1200/JCO.2011.38.8389
Keywords: human papillomavirus, cervical smear test, HPV test