HPV home tests for cervical cancer prove effective in study
04. 11. 2011 | Cancer Research UK
---
Self-testing for the human papillomavirus (HPV) – the virus that causes cervical cancer – at home is at least as sensitive as conventional cytology (smear testing) in detecting cervical cancer or pre-cancerous changes, a study of Mexican women has found.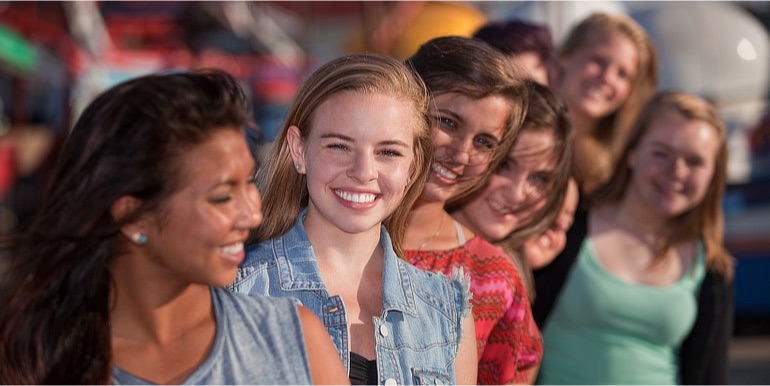 Image credit: depositphotos.com
However the study showed home HPV testing also gives significantly more rogue positive results than cytology.
The results of the randomised controlled trial, which involved working-class Mexican women aged between 25 and 65, support the usefulness of HPV home testing, especially in areas where women are screened only a few times during their life.
This could be particularly helpful to developing nations, where smear testing is not widely available and deprived areas of some rich countries.
The findings were reported in the Lancet by Mexico-based researcher Professor Eduardo Lazcano-Ponce, and Professor Attila T Lorincz, of the Wolfson Institute of Preventive Medicine in London.
12,330 women were randomly allocated to have HPV screening and a further 12,731 have conventional smear tests. A total of 9,202 women in the HPV screening group were actually screened, and so were 11,054 in the cervical cytology group.
The team of researchers across Mexico found that 9.8 per cent of the women tested positive for HPV, while 0.38 per cent showed signs of abnormal cytology.
HPV testing identified 117 women with severe cervical changes per 10,000 women screened, compared with 34 per 10,000 identified by cytology.
Similarly, HPV testing detected 4.2 times more invasive cancers than did cytology (30 against 7 per 10,000). However, the 'positive predictive value' of HPV testing for cervical changes was 12.2 per cent - meaning only about 12 per cent of the cases referred for further tests after home-based HPV testing actually had severe cervical changes, compared with 90 per cent for cytology.
The authors said this figure was "relatively low but acceptable", and their findings indicate the need for additional studies to ascertain when a woman testing positive actually needed further tests.
Prof Lazcano-Ponce and Prof Lorincz added: "Self-sampling for HPV testing reduces the need for cytology clinics and permits an increase in screening coverage, especially in marginalised areas, in conjunction with more sensitive detection of cervical cancers and precursor lesions."
In an accompanying comment piece, Dr Nubia Munoz of the Colombian Cancer Institute in Bogota and Dr Rolando Herrero of the International Agency for Research on Cancer based in Lyon, France welcomed the findings, which they said largely confirmed those of earlier studies.
They added that HPV-positive women need to be assessed using techniques such as high-quality cytology, repeat HPV testing, or other biomarkers, each of which method has advantages and limitations.
Mexico is believed to be the first country in the world to establish testing with HPV with subsequent smears as national policy, having already established a large network of high technology laboratories and conducted several million HPV tests.
Dr Munoz and Dr Herrero said: "The experience in Mexico shows what can be achieved when scientific judgment guides public health policy."
Hazel Nunn, head of evidence and health information at Cancer Research UK, said: "This is an important step forward in our understanding of the effectiveness of HPV home-testing as a means of cervical screening.
"Compared with smear testing, HPV tests carried out at home didn't miss many serious cervical cell changes. But a large proportion of the women referred for further investigations turned out not to have cell changes, which means these women are having unnecessary tests.
"In countries and areas where cost restrictions mean that smear testing isn't possible, HPV home-testing may be a suitable alternative to a smear-test based programme. In the UK, HPV testing is being added to the current screening programme, to help decide whether women with borderline results should have further tests. Early evidence shows that this dual approach is saving thousands of women from having further tests they didn't need."
Reference
Lazcano-Ponce E, Lorincz AT, et al. Self-collection of vaginal specimens for human papillomavirus testing in cervical cancer prevention (MARCH): a community-based randomised controlled trial. The Lancet 2011. doi: 10.1016/S0140-6736(11)61522-5
Keywords: HPV home test, smear test, cervical cancer