Combination of drug and radiotherapy treatment cuts risk of death from cervical cancer
23. 08. 2010 | ecancer.org
---
Dr Paul Symonds from the Department of Cancer Studies and Molecular Medicine at the University of Leicester, UK, has demonstrated that the use of a particular drug in collaboration with radiotherapy gives significantly better results than radiotherapy alone [1].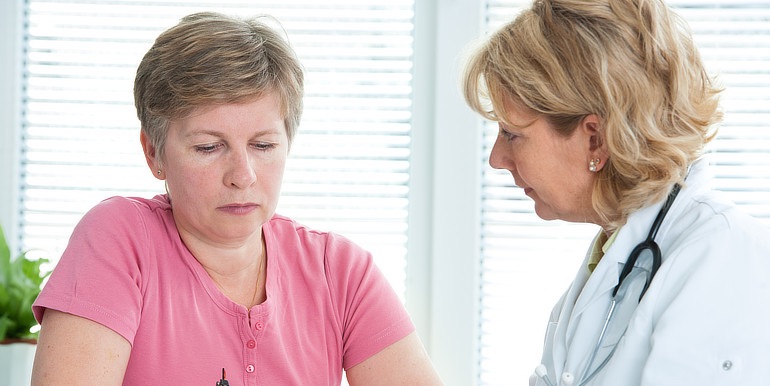 Image credit: depositphotos.com
The study used the case histories of 1,412 patients from 42 different cancer treatment centres which were collected in 2001-2 as part of an audit which Dr Symonds led for the Royal College of Radiologists. This information included not only the treatment used but also follow-up notes which continued for five years on average, indicating whether or not cancer recurred in the pelvic area.
The new research, supported by the Medical Research Council (MRC), studied the use of a drug called cisplatin, a platinum-based molecule which directly affects the DNA strands within cells to cause controlled cell death or 'apoptosis'. It was already known that a combination of radiotherapy and cisplatin was more effective than radiotherapy alone in curing cancer of the cervix but there was no reliable data on the long-term effects of the combined treatment.
Read the whole article at ecancer.org
Reference
Vale CL, Tierney JF, et al. Substantial improvement in UK cervical cancer survival with chemoradiotherapy: results of a Royal College of Radiologists' audit. Clinical Oncology 2010. doi: 10.1016/j.clon.2010.06.002
Keywords: cervical cancer, radiotherapy, cisplatin, survival improvement