Contraceptive intrauterine devices could reduce risk of cervical cancer
13. 09. 2011 | Cancer Research UK
---
Contraceptive intrauterine devices (IUDs) could substantially reduce the risk of women developing cervical cancer, new research from Spain shows [1].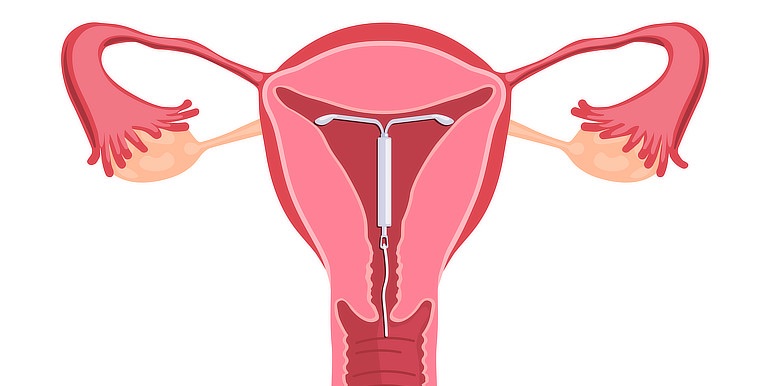 Image credit: depositphotos.com
In a study of more than 20,000 women, those who had used the birth control method - a plastic and copper or hormone-containing device inserted into the womb to stop sperm meeting an egg - were around half as likely to develop the cancer as women who had never used IUDs.
Xavier Castellsagué and scientists at the Institut Catala d'Oncologia, L'Hospitalet de Llobregat, in Catalonia, Spain, examined 10 case-control studies of cervical cancer in eight countries and 16 surveys on human papillomavirus (HPV) prevalence in women from four continents.
The researchers found that the risk of developing squamous-cell carcinoma, one of the two major types of cervical cancer, was reduced by 44 per cent, while the chances of getting adenocarcinoma or adenosquamous carcinoma, the other major type, fell by an even greater proportion - 54 per cent.
But using IUDs did not help protect against getting the HPV virus - which causes the vast majority of cervical cancers - the study published in The Lancet Oncology found.
Women who had only used an IUD for a relatively short period of time appeared to benefit from the same protective effects as those who had used them for much longer, and the protection was maintained even after use exceeded 10 years.
The researchers are unsure why IUDs help protect against cervical cancer, but suggested that the process of inserting or removing the device may destroy pre-cancerous lesions or trigger chronic inflammation and a long-term immune response in the lining of the womb, aiding resistance to HPV.
"The associations found in our study strongly suggest that IUD use does not modify the likelihood of prevalent HPV infection (the cause of cervical cancer), but might affect the likelihood of HPV progression to cervical cancer," the authors said.
Jessica Harris, health information manager at Cancer Research UK, said: "This study opens up an interesting new avenue for research, but there are still lots of unanswered questions. For example, it's not clear how this effect is happening, and whether it's IUD use itself that is causing the reduced risk, or something else that is linked to both IUD use and cervical cancer.
"Answering these questions could help us understand more about how cervical cancer develops after HPV infection. The best way to reduce the risk of cervical cancer is to take up your screening invitations - screening is highly effective at preventing cervical cancer from developing in the first place and it's estimated to save over 5,000 lives each year in the UK."
Reference
Castellsagué X, Díaz M, et al. Intrauterine device use, cervical infection with human papillomavirus, and risk of cervical cancer: a pooled analysis of 26 epidemiological studies. Lancet Oncology 2011. doi: 10.1016/S1470-2045(11)70223-6
Keywords: intrauterine device, human papillomavirus, cervical cancer