HIV drug lopinavir 'may prevent cervical cancer' by targeting the virus that causes the disease
05. 05. 2011 | Cancer Research UK
---
A commonly used HIV treatment could prevent cases of cervical cancer by killing off cells infected with the human papillomavirus (HPV), according to a new laboratory study [1].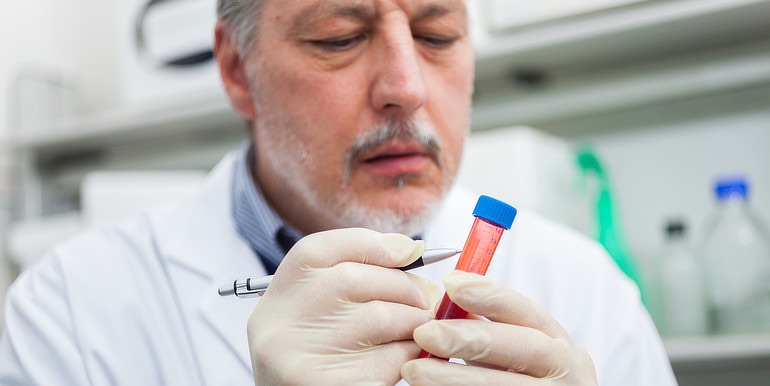 Image credit: depositphotos.com
Research by a team from the University of Manchester and colleagues in Canada indicates that the antiviral drug lopinavir attacks HPV - which causes almost all cervical cancer - by 'switching on' the natural defences in infected cells.
The study, published in the journal Antiviral Therapy, follows earlier research by the team, which identified the drug as a potential preventive treatment for cervical cancer in 2006, following laboratory tests on cells.
Although screening programmes have been tremendously successful in reducing cases and deaths from cervical cancer in developed countries such as the UK, worldwide the disease is still one of the most common in women and causes more than 273,000 deaths every year.
A number of countries including the UK also have vaccination programmes to prevent the spread of HPV, but the researchers warned that these do not treat women already infected with the virus and do not protect against all strains.
Lopinavir, on the other hand, was found to block the enzymes in cells already infected with the virus. The previous research had shown that the drug selectively targets HPV-positive cells, but the process was not understood.
The new study revealed that lopinavir is toxic against cells infected with HPV because it switches back on part of the body's defence system – a protein called ribonuclease L – so that it is able to recognise and destroy the virus.
Lead author Dr Ian Hampsom, from Manchester's School of Cancer and Enabling Sciences, said: "Since publishing our earlier work, we have now found that lopinavir selectively kills HPV-infected, non-cancerous cells, while leaving healthy cells relatively unaffected.
"This is a very significant finding as these cells are not cancer cells but are the closest thing to being like the cells found in a pre-cancerous HPV infection of the cervix. In addition we were also able to show that lopinavir kills these HPV-infected cells by re-activating a well-known antiviral system that is suppressed by HPV."
But he warned that to be effective against HPV, the drug would need to be administered at between ten and 15 times the concentration that is normally found in HIV-infected patients taking it in tablet form. Dr Hampsom suggested that lopinavir would need to be applied directly as a cream or pessary - a device put in the vagina to deliver medicine - to be effective against HPV-infected, non-cancerous cells in the cervix.
Professor Jack Cuzick, a Cancer Research UK epidemiologist, said: "The current cervical cancer vaccination programme will save many lives by preventing HPV infection - but it doesn't cure women who are already infected with HPV.
"It's promising to see this laboratory research, which - if mirrored in clinical trials - could lead to a simple, non-surgical treatment for early-stage HPV induced abnormalities before cancer might develop. This could be integrated into the present screening process, and the best advice we can give women is to take up their invitations to smear tests when invited."
Co-author Dr Lynne Hampson added that the results are "exciting" because the drug selectively targets HPV-infected cells. But she added that clinical trials will be needed to show that applying the medicine directly to skin is safe.
Reference
Batman G, Oliver A, et al. Lopinavir up-regulates expression of the antiviral protein ribonuclease L in human papillomavirus-positive cervical carcinoma cells. Antiviral Therapy 2011. doi: 10.3851/IMP1786
Keywords: lopinavir, human papillomavirus, cervical cancer