Good outlook for women with normal Pap smears after treatment for cervical lesions
28. 04. 2011 | ecancer.org
---
Good news for women treated for precancerous cervical lesions. A Dutch study published in The Lancet Oncology [1] shows that after three consecutive normal cytological smears (Pap tests) women face a similar 5-year risk of developing cervical cancer or recurrent disease to the general population and can return to population-based regular screening.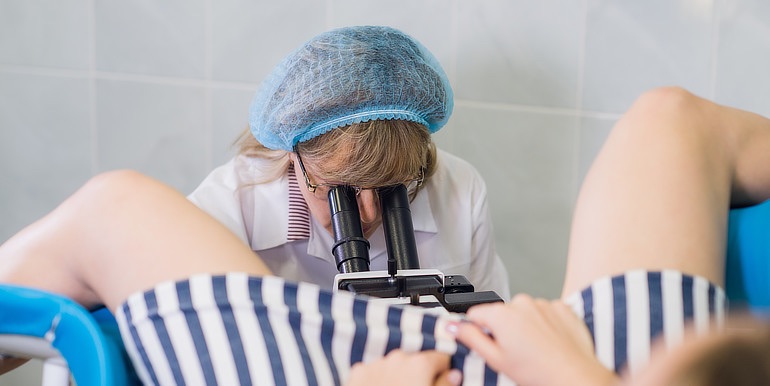 Image credit: depositphotos.com
Despite treatment around 15% of women treated for high grade cervical intraepithelial neoplasia (CIN grade 2 or 3) develop recurrent disease, most of which is diagnosed within two years of treatment. To gain greater insights into the effectiveness of long term screening strategies for identifying women at high risk of subsequent CIN, Chris Meijer and colleagues, from Erasmus University Medical Center (The Netherlands), assessed the long-term cumulative risk of post-treatment CIN grade 2 or 3 or cancer.
Read the whole article at ecancer.org
Reference
Kocken M, Helmerhorst TJM, et al. Risk of recurrent high-grade cervical intraepithelial neoplasia after successful treatment: a long-term multi-cohort study. The Lancet Oncology 2011. doi: 10.1016/S1470-2045(11)70078-X
Keywords: cervical intraepithelial neoplasia, cytological screening, cervical cancer